Midtown Centre is a high quality, attractive and modern commercial building that is setting Australia's new benchmark for workplace sustainability, health and wellness.
In an architectural first in Australia Midtown Centre was developed through the amalgamation of two existing office buildings into a high quality A Grade commercial office building.
Estimated to be 231% more environmentally friendly through adaptive reuse of the structure, compared with a demolish and new build approach. Achieved carbon savings of roughly 11,000 metric tonnes per year (concrete and steel). The construction methodology allowed for a 38% carbon emission reduction versus' a new build, with 90% of the demolished materials being recycled. The embedded carbon savings means the Property runs carbon neutral (net zero emissions) for over 4 years.
Midtown Centre is centrally located within the Brisbane CBD in an established commercial precinct, immediately adjacent to the Golden Triangle commercial precinct, and close to abundant retail, parkland amenity and major public transport nodes – most notably the new Albert Street Cross River Rail and new Queens Wharf Precinct redevelopment.
Designed by Fender Katsalidis Architects and built by Hutchinson Builders, Midtown Centre provides over 45,000sqm of A-Grade office accommodation. Midtown Centre is currently occupied by high quality tenants including Rio Tinto and the Queensland State Government.
Midtown Centre is the 10th largest commercial building in the Brisbane CBD, with some of the largest campus style contiguous floorplates in the Brisbane CBD. The floorplates offer flexibility and allow for interconnection via mixed mode atria, providing for a dynamic workplace. The new glass curtain façade provides for floor to ceiling windows enhancing light and ventilation.
The Property provides tenants with unprecedented levels of amenity including WiFi enabled landscaped skygardens on Levels 6 and 20, naturally ventilated atriums and substantial end of trip facilities on the podium levels.
Strategically located in the centre of the Brisbane CBD, set to capitalise on several major infrastructure and private investment projects including the new Queens Wharf Precinct redevelopment
Over 45,000sqm of PCA A-Grade office space delivered in a period of low supply
Some of the largest floorplates in the Brisbane market (1,850 – 2,500sqm)
One of Brisbane's largest end-of-trip facilities with 770 lockers, 550 bikes and 56 showers
A new city laneway will be created with activated F&B retail and dedicated lobbies on Charlotte and Mary Streets for the separate lift rises
Unparalleled tenant facilities and sustainability credentials - 5 Star Green (Office Design and Office As Built), 5 Star NABERS Energy Rating and Gold WELL Building Standard External Wi-Fi enabled landscaped terraces
UV sterilised conditioned air, perimeter and internal zone control to reduce bacteria and air contaminants in the air by 99.7%
Carpets and paints with low volatile organic compounds
Efficient modern facade which reduces heat loads
Automated touchless points (Bluetooth and sensors)
Adaptive lighting control systems and lighting diffusers
Address
155 Charlotte Street and 150 Mary Street, Brisbane QLD
Location
Centrally located in the Midtown Precinct of the Brisbane CBD surrounded by a diverse mix of commercial office, retail, hotel and residential uses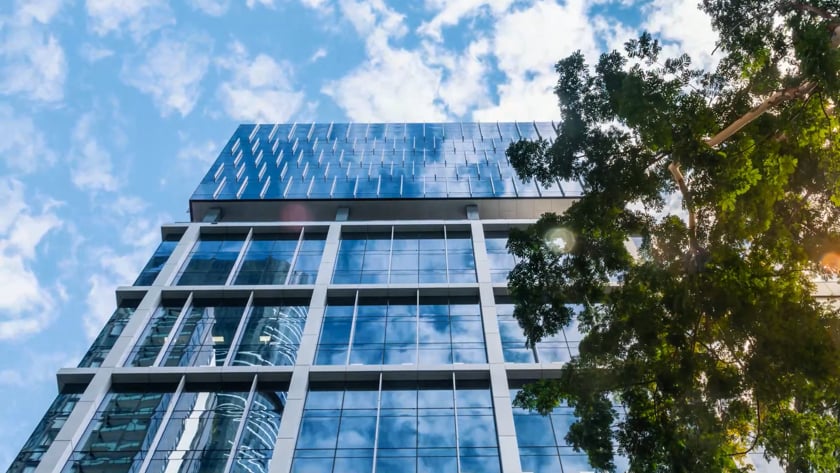 Rio Tinto has selected the Midtown Centre to be their new Global Innovation Hub. Rio Tinto will occupy circa. 20,000sqm of the building and will take occupation in mid 2021.
Read article

→
AsheMorgan, along with our development partner DMANN Corporation, is excited to announce that Midtown Centre was awarded the Lord Mayor's "Brisbane Buildings that Breathe Architecture Prize" at the 2022 Brisbane Regional Architecture Awards (Australian Institute of Architects).
Read article

→
AsheMorgan, along with our development partner DMANN Corporation, is honoured to be nominated as a finalist in 4 categories for the 2022 Urban Developer Awards for Industry Excellence.
Read article

→